Scaleup Spotlight: Nicola Jackson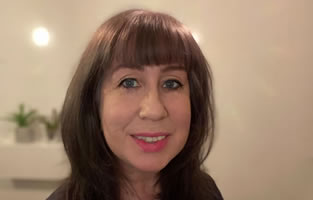 Share on social
What is your role within Scaleup North East?
Scale Up NE Project Coordinator
Tell me about your career to date
Much of my career was spent at the University of Sunderland where I worked for nearly 24 years. I worked in the International Office as Study Abroad Manager, responsible for the University's study abroad programmes. This involved developing and maintaining a network of 300 partner universities and agents across the world. I provided advice, support and guidance to staff and students; developed new programmes in collaboration with partners and academic staff; recruited international students to the programmes; organised on-campus events and managed Erasmus funding. I had the opportunity to visit many places including Australia, Canada, Europe, South Korea and the USA.
In the three years prior to joining RTC North I had a variety of roles in different organisations. I worked for the Department for Work and Pensions as a Case Manager, assessing claims for disability benefits. I then worked for a small training provider who delivered personal development and key skills programmes to the unemployed to support them in returning to work. Immediately before RTC I worked at Newcastle University Business School providing project support to the management team.
What does your current role involve?
My role as Project Coordinator involves providing support to Scale Up managers and partners with all aspects of project delivery. Auditing paperwork to ensure compliance. Drawing up and issuing grant contracts and processing the grant claims. Onboarding clients to the Scaleup Programme and ensuring all associated documentation is correct and complete. Updating and maintaining client documentation and CRM records.
What makes Scaleup North East different?
I joined the Scaleup North East team 7 months ago and was amazed by the wide range of businesses supported by the team. The Scaleup Partners have vast and varying experiences, knowledge and skills and work together as one team to meet the needs of each individual client, with the added value of workshops and social events.
My 3 most notable achievements to date would be.
Taking a small idea of a summer programme and turning it into a profitable 3 week International Arts and Media School which attracted students from Australia, Mexico, USA and Europe.
Taking a huge personal risk by taking voluntary redundancy and walking into the unknown after working for the same organisation for nearly 24 years.
Successfully securing a new job, joining a new team and learning a new role - all remotely and during a pandemic!
Tell us about your day so far.
This morning started with the weekly team meeting and then a quick catchup with the other Scaleup NorthEast Project Coordinator. I finalised a grant contract to send to a client; downloaded data from the CRM to produce a spreadsheet of quarterly claims. This afternoon had been focussed on the audit of paperwork to ensure everything is compliant and accurate.
What do you enjoy outside of work?
I love cooking and cocktail making. During lockdown I have discovered a new love of decorating – if anything stands still long enough it is likely to be, wallpapered, painted or varnished! When circumstances allow, I love travelling!
And finally, leave us with one interesting fact about yourself.
I have walked on top of an active volcano.