Scaleup Spotlight - Jon Symonds, Scaleup Partner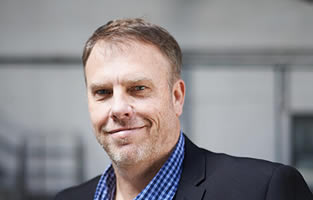 Share on social
Tell me about your career to date
My career spans 30 years with some epic successes but also lessons learnt from not always getting things right along the way. It can be broken into several clean segments that range from start-up to Executive level of a FTSE 250plc.
- Starting and building several businesses myself or with partners
- Working my way up to executive level within the corporate world
- Management consultancy, Mentoring and Coaching.
- Non-Executive and retained Board Advisor roles.
3. What does your current role involve?
Essentially, I help business owners and leaders find ways to overcome or unlock the barriers and challenges that are preventing them from fulfilling their true potential.
4. What makes Scaleup North East different?
The partners have all started, scaled, and grown their own businesses so essentially have walked in the shoes of the business owners they work with at the sharp end. The four of us are also very different in terms of skill set, an impressive array of experience and approach which means that collectively we offer a well-rounded solutions package.
5. My 3 most notable achievements to date would be.
As Scale partner:
1. Working with a business to relocate to the North East, create over 35 jobs to date and purchase a building.
2. Guide a client through a successful MBO when they did not believe that it could be done.
3. Offer guidance to my SUNE clients through the early days of covid lockdown using my personal significant business disaster / interruption event experiences in my corporate career. They had never encountered anything like this and had no experience on how to deal with it.
6. Tell us about your day so far.
Trying to pull together a business plan, financial model and cashflow to assist my client secure c£1m in debt finance as a critical requirement to scaling their business.
7. What do you enjoy outside of work?
Time with my Family, watching sport, and participating in Golf, Mountain Biking and Trekking.
8. And finally, leave us with one interesting fact about yourself.
For 1 minute once, I was literally the highest standing person on the entire continent of Africa.