The future lies in habits not 'horror-scopes'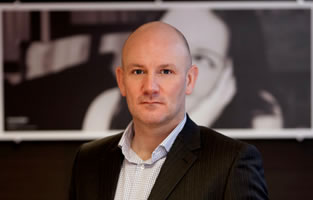 Share on social
Horizon Scanning is used to describe the business process of applying accepted norms to future trends to identify a competitive advantage, but what if those norms no longer apply and behaviours change unrecognisably? Scaleup North East partner Craig Huntingdon looks at the importance of understanding the genuine factors driving future events
Thanks to the COVID-19 pandemic, what we know as normal no longer exists. Entire populations, governments and businesses are now trying to come to terms with what the future holds.
Understanding drivers, dynamics and future trends has been the preserve of strategists and futurists the world over. Experts have been melding human characteristics, societal shifts and emerging technology to predict consumer trends and global healthcare needs, plus everything else in between. But this future will be different as many of the established assumptions upon which these predictions were made have changed, faster and more extensively than we have ever seen before.
At a practical level, home working, decreased travel and reduced face-to-face contact has led to some fairly obvious observations such as increased use of e-commerce, digital connectivity platforms and workplace productivity, in addition to reduced pollution and crime.
However, a growing body of research suggests that behaviours are changing more dynamically and less predictably, which might also be more highly resistant to any return to normality as we knew it.
From a consumer goods perspective, customers are adopting more conscious and mindful purchasing habits, with more than 75 per cent looking to limit food waste and 67 per cent shopping more health-consciously. Demand for shopping local is growing strongly with consumer sentiment focused increasingly on trust not price.
So, what can business owners in the North East take from this in order to ensure that opportunities are identified and propositions aligned?
Firstly, on the demand side, try to understand the key driver and if this is sustainable. While the huge sales surge of bread-makers at 465 per cent dwindled as stores re-opened and lockdown relaxed, sales of Peloton bikes continue to grow as users are introduced to new user experience, that for many, is far more convenient and engaging than the now 'old fashioned' gym.
The 66 per cent rise in quarterly revenues to $525 million shows no sign of abating as people abandon bread to work on their buns. Focus not just on what people want but also how they want it.
Secondly, on the supply side, understand that you can only sell as much as you can source; the transition from designing for cost and efficiency to designing for resilience. This will likely mean looking local but we know that consumers are now shopping with a greater awareness of the environment than a focus on cost.
People are living differently, buying differently and, in many ways, thinking differently. In this time of dramatic change, businesses have an opportunity to reset and renew.
It's time to seize this opportunity and Scaleup North East is ready to provide fully-funded support from a highly experienced team to assist local businesses to understand, survive and thrive in the future.
Scaleup North East
For more information about the Scaleup North East Programme and the events and support you can leverage from our team of experienced business partners, sign up to www.scaleupnortheast. co.uk/newsletter/
RTC North is delivering Scaleup North East in conjunction with the North East Local Enterprise Partnership (LEP). The programme is part-funded by the European Regional Development Fund (ERDF). It is aimed at supporting North East-based businesses that can demonstrate both the hunger and the potential to achieve high levels of growth.
www.rtcnorth.co.uk