Exponential-e is a Cloud, Connectivity and Communications pioneer with a difference. From launching the world's first Virtual private LAN in 2006 on our privately-owned 100GigE secure and super-fast Network to our recent launch of the world's first Software Defined Digital Platform (SD-DP), our commitment to innovation has resulted in us being recognised as one of the fastest-growing private companies in the UK, with 8 ISO accreditations to our name.
We have an extensive solutions portfolio that enables us to create services tailored specifically to our customers' operational needs – whether that be for Private, Public or Hybrid Cloud, Data Centre, Unified Communications, Cyber Security or Managed IT Services.
Exponential-e has carried out over 60 Digital Transformation (DX) projects for major clients in the last three years alone. Drawing on our DX Toolbox and supported by our SD-DP, our flexible DX Blueprint can be applied to execute your DX strategy – whatever your size or sector.
Whether it's for a single service or transformative solution, we deliver Peace of Mind-as-a-Service to our customers: that's why we are trusted by over 3,000 customers, with 96% reference-ability and an industry-leading Net Promoter Score.
Our solutions are available to companies of all sizes, from SMEs, to large Enterprise organisations. We are dedicated to meeting our customers' needs and are continually evolving in order to continue innovating to aid in future successes.
Price is dependent on requirements, a meeting with one of our technology and sales experts is required for further information.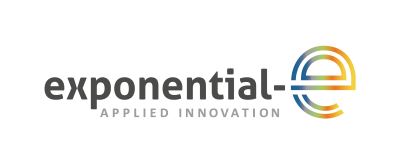 Contact Name:
Joey Wilkinson
Email:
[email protected]
Phone:
0191 9175782
Website:
Visit website